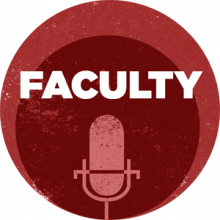 Arts & Sciences Dean Mark Kornbluh and history professor Kathi Kern are teaching a class 'inside out' - by taking an issue (in this case, the 2012 presidential election) and building a course around it. The class, "Currents: America Through the Lens of the 2012 Election," is an interdisciplinary look into how American democracy functions. It is slated to be a non-partisan examination of how elections work, their function in media and society, and how elections have changed over time.
This podcast was produced by Cheyenne Hohman. 

This work is licensed under a Creative Commons Attribution-NonCommercial-ShareAlike 3.0 Unported License.